PIC RIVER DEVELOPMENT CORPORATION
STAFF
BOARD OF DIRECTORS
| | |
| --- | --- |
| | |
| Louis Nabigon | PRESIDENT |
| Wayne Twance | VICE-PRESIDENT |
| John Desmoulin | TREASURER |
| Daniel Michano | PRFN Council Portfolio |
| Simone Desmoulin | PRFN Council Portfolio |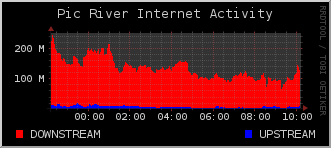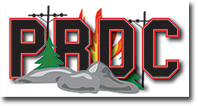 NEWS FEED
Feb 16/17: AMC HD will be available on channel 281
Digital Cable Launched February 1st 2017
HGTV moving to channel 254 (HD)
Community channel on 231
TLC still waiting authorization
BellMedia will not authorize us to carry HBO2 (WEST). Both HBO feeds are the same but time shifted
Due to numerous complaints about slow internet we changed the first package to 5MBIT. The download quota remains at 50GB.
On Feb 6th we bonded 8 modem downstreams into a single wideband channel. This will prevent periods of congestion on our data network.
5 minute average download rates are peaking to near critical levels. PRDC has begun planning for another internet upgrade this summer from 200->500MBIT.